Apartment for temporary rentals and others in Mercier and Nouveau-Rosemont

Added on May 27 2023

Don't forget to mention that you saw this ad on
more Montreal apartments
. Thank you.
Furniture
All furnished (see detailed desc.)
Included in rent
Heating included, Internet included
Description of the apartment
Unit Reference # 163
Neighbourhood: Mercier, Hochelaga-Maisonneuve Subway: Langelier (2km) Bedoom (s): 3 Floor: 02 Capacity: 6 person(s) Number of rooms: 5   
Monthly Rental Only.
Spacious, bright and very welcoming furnished apartment. It is located in a family area, very peaceful and surrounded by mature trees. The rooms are well furnished and airy. You will have 2 balconies: one at the back of the building and the other at the front. Size of unit is approximately1300 sq ft.  An amazing place to live and work!
Nearby Points of Interest
Maisonneuve-Rosemont Hospital
Saint-François d'Assise Cemetery
Longue Pointe Military Base

Amenities: Electricity, Heating, Fully equipped kitchen, Fridge, Stove, Microwave, Towels, bedding, linens, Wi-Fi, Outdoor space, Pet considered (fee applicable / varies by unit), Washer & dryer, Dishwasher.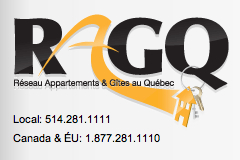 Phone number (day/work)
514-281-1111, 1-833-281-1110
Phone number (evening/weekend)
514-281-1111, 1-833-281-1110
Galerie de photos pour le logement no. 179210

If you are not familiar with apartments in the greater Montreal area or if you are from abroad,
please read these comments
(subject : leases, neighborhoods, rent, etc).