Apartment for temporary rentals and others in Hochelaga-Maisonneuve

Added on Dec 1 2023

Don't forget to mention that you saw this ad on
more Montreal apartments
. Thank you.
Monthly rent
From $1652 ($413 per week)
Furniture
All furnished (see detailed desc.)
Description of the apartment
Nice apartment well located and fully furnished. It offers ONE beautiful closed bedroom, one accessing a private terrace in the back, a well-appointed living room and an impeccable bathroom. Monthly rental only. Rates vary based on factors such as the timing and duration of your stay, the number of guests and the rental market (supply and demand).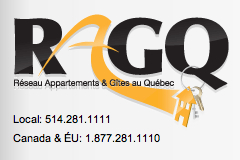 Phone number (day/work)
514-281-1111, 1-833-281-1110
Phone number (evening/weekend)
514-281-1111, 1-833-281-1110
New!
To activate "StreetView", drag and drop the orange "PegMan" on the map.

If you are not familiar with apartments in the greater Montreal area or if you are from abroad,
please read these comments
(subject : leases, neighborhoods, rent, etc).