Apartment for temporary rentals and others in Rosemont, Petite-Patrie

Added on Dec 8 2023

Don't forget to mention that you saw this ad on
more Montreal apartments
. Thank you.
Monthly rent
From $2324 ($581 per week)
Furniture
All furnished (see detailed desc.)
Description of the apartment
Fabulous and spacious apartment. Renovated and tastefully furnished, this unit offers 2 bedrooms with storage areas and Queen size beds. There is an amazing open concept kitchen – living room area and a spotless bathroom. Monthly rentals only. The unit is seps away from Ontario Street, one of the most lively and popular neighbourhood's street. You will find in the area a grocery store, several restaurants and shops. Close to the Olympic Park and Place Simon-Valois. The unit is walking distance to Métro Pie-IX and there are several buses operating day and night, for your convenience. Points of interests in the areaOlympic StadiumBiodômeBotanical GardenChâteau DufresneSt-Albert-le-Grand HospitalIrénée-Lussier Centre Monthly rental only. Rates vary based on factors such as the timing and duration of your stay, the number of guests and the rental market (supply and demand). Métro Pie IX - ligne verte À proximité et les environs • Stade Olympique • Biodôme • Jardin botanique de Montréal • Le château Dufresne • Hôpital St-Albert-le-Grand • Centre Irénée-Lussier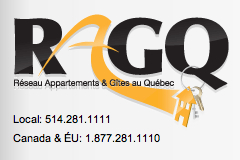 Phone number (day/work)
514-281-1111, 1-833-281-1110
Phone number (evening/weekend)
514-281-1111, 1-833-281-1110
New!
To activate "StreetView", drag and drop the orange "PegMan" on the map.

If you are not familiar with apartments in the greater Montreal area or if you are from abroad,
please read these comments
(subject : leases, neighborhoods, rent, etc).