Apartment for temporary rentals and others in Mercier and Nouveau-Rosemont

Added on Dec 7 2023

Don't forget to mention that you saw this ad on
more Montreal apartments
. Thank you.
Monthly rent
From $2044 ($511 per week)
Furniture
All furnished (see detailed desc.)
Description of the apartment
Reference #129Neighbourhood: MercierBedrooms: 2Bathrooms : 1 Capacity: 4 guestsNon smoking Gorgeous furnished apartment in Mercier. This unit is well furnished and has all that you need to live and work comfortably at home. The unit is well renovated, it includes 2 bedrooms, a gourmet kitchen, a dining room, a living room, a bathroom, hardwood floors, washer & dryer, dishwasher, a balcony and more! This apartment is walking distance from parks, grocery store, drugstores, convenience stores and all amenities that you may need.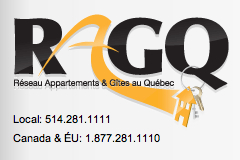 Phone number (day/work)
514-281-1111, 1-833-281-1110
Phone number (evening/weekend)
514-281-1111, 1-833-281-1110
New!
To activate "StreetView", drag and drop the orange "PegMan" on the map.

If you are not familiar with apartments in the greater Montreal area or if you are from abroad,
please read these comments
(subject : leases, neighborhoods, rent, etc).