Sponsors
Langelier Assurances


Adresse: 550 chemin Chambly (bureau 230) Longueuil, Qc J4H 3L8. Tél.: 450-674-5909 and 3 other adress(es)

See Langelier Assurances's complete listing
Region:

South-shore,

Laval and north-shore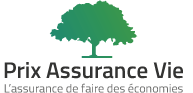 Prix Assurance Vie Montréal
To choose life insurance coverage that suits you best, it is necessary that and insurance advisor analyzes your needs and defines with you the type of protection and the amount of insurance you need. To get the lowest price, you must compare the prices offered by different life insurance companies according to your specific needs.
www.prixassurancevie.ca

See Prix Assurance Vie Montréal's complete listing
Be amongst the first ones listed here,
click here for more information
300x250 en autre
Copyright © 1996-2023 toutMontreal.com enr.