Sponsors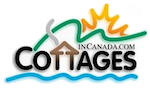 Cottages In Canada
.com grew out of a need. It used to be very difficult to find quality information about cottage rentals and sales across Canada. We decided to change that.
By listening carefully to cottage owners, renters, buyers and sellers and incorporating all of their needs and wishes into our design, we created a website where cottage owners and cottage seekers can meet in a fun, practical and economical way.

See Chalets au Canada's complete listing
Be amongst the first ones listed here,
click here for more information
300x250 en cetm
Copyright © 1996-2023 toutMontreal.com enr.